If there's one thing you can't deny about dogs – it must be their loyalty! The video caught by the security camera of the local Minneapolis animal shelter reveals two Pittie girls sharing an ever-lasting bond!
Pittie Brenda didn't like the arrangement set up for two best friends – her and her street buddy, Linda. They were put in two separate kennels next to each other, not being able to hang out like they used to before…
The next thing that happened melted the hearts of everyone in the kennel…
The Two Pitties Were Saved From The Streets Together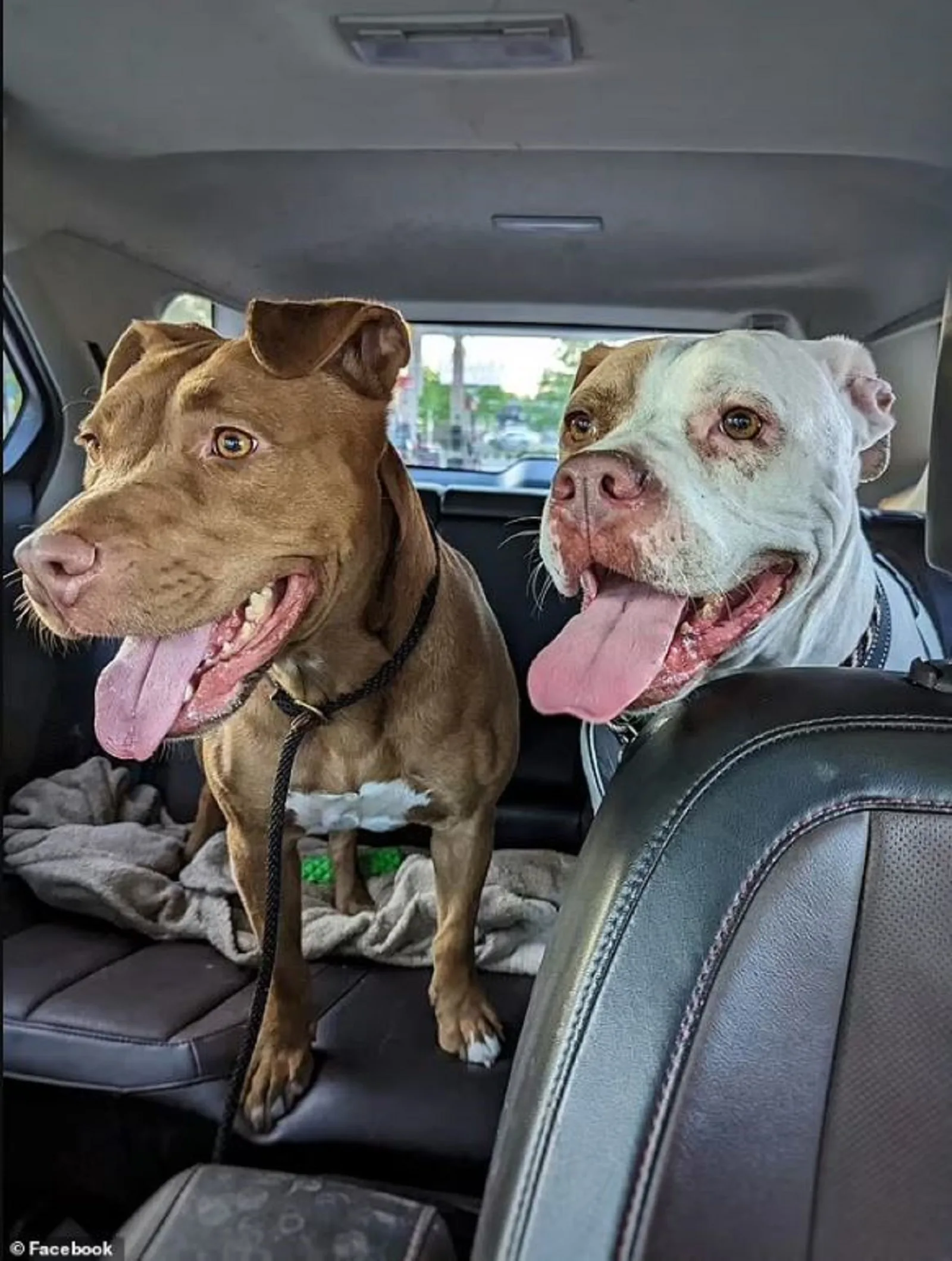 The bonded pair of Pit bull girls had been found roaming the streets of Minneapolis together. The two were rescued by Minneapolis Animal Care & Control, which provided these dogs a temporary shelter.
Not knowing how powerful of a bond there was between the two, the MACC staff put these Pittie girls in separate kennels next to each other. But, Brenda didn't like the arrangement at all!
Despite all odds, she decided to leap a five-foot cement wall just to stay close to her friend next door.
The Unbreakable Bond Caught On Camera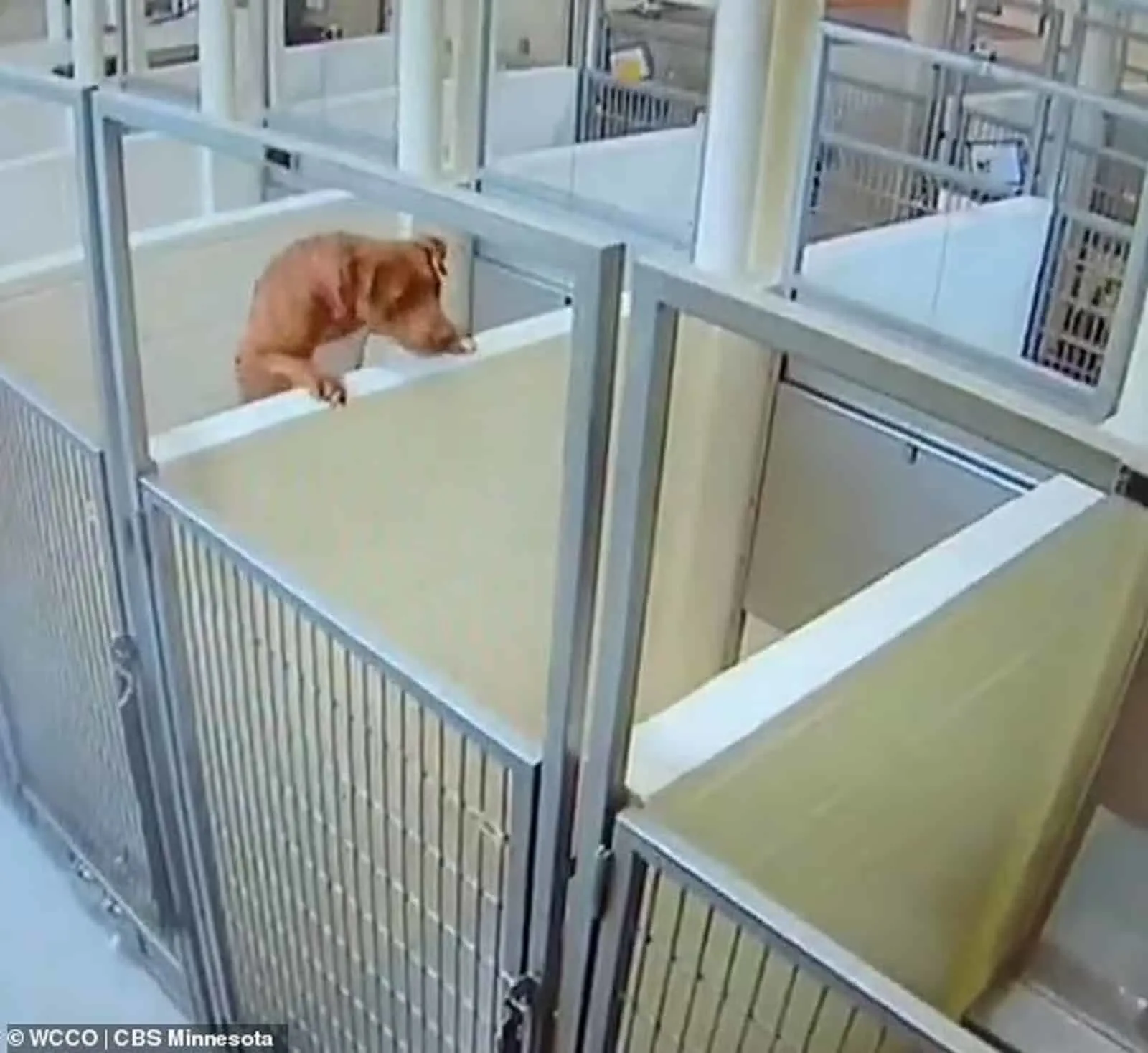 When the MACC volunteers came to work the next morning, they found Brenda in Linda's kennel, not knowing what exactly happened!
They watched the security footage, finding that Brenda had leaped the wall to hang out with her shelter buddy!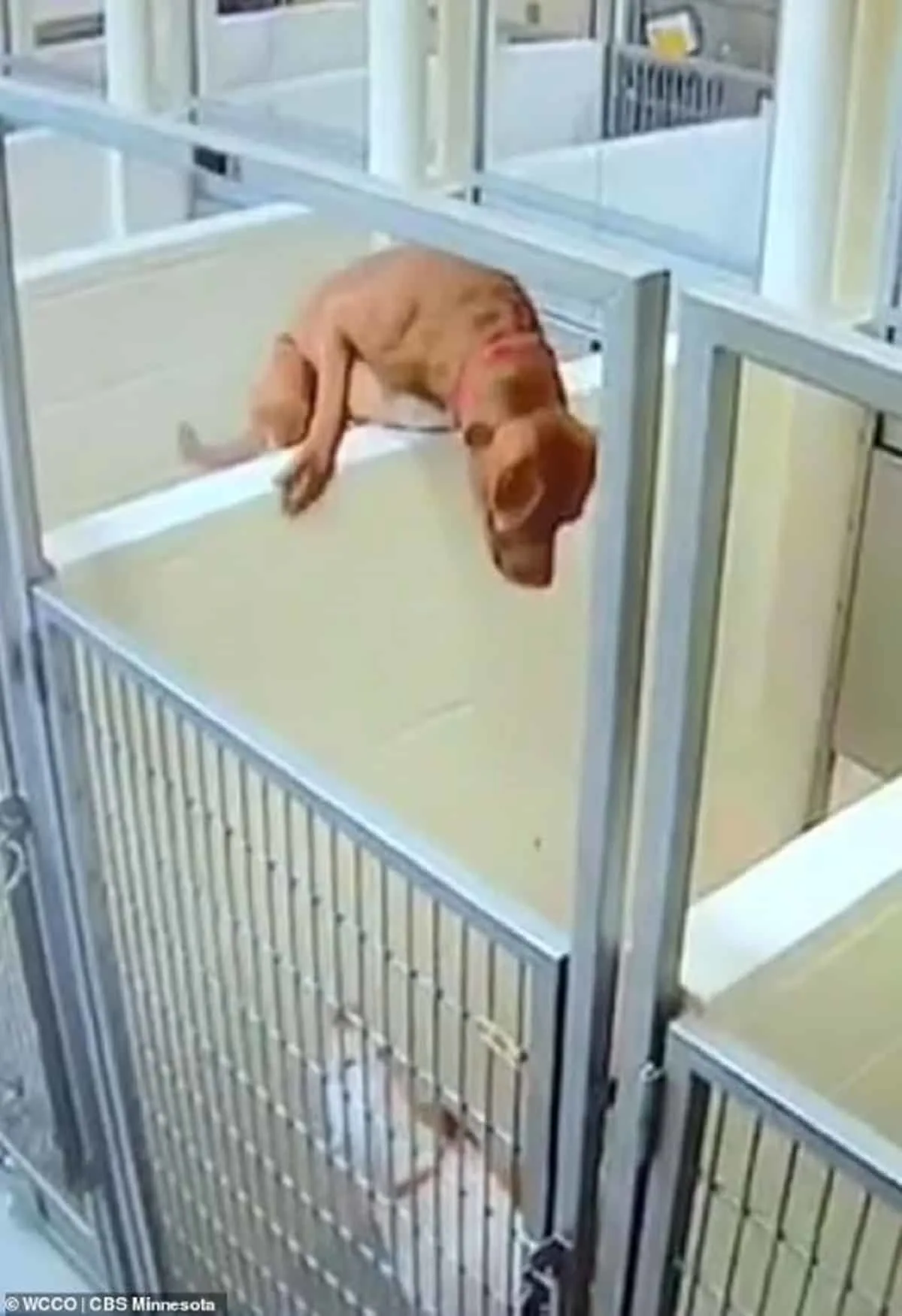 Danielle Joerge, the supervisor of the MACC, says that they all were amazed by this adorable act of Brenda, who didn't want to be separated from her street friend for a minute there.
The shelter staff eventually moved the Pitties to a bigger kennel so they could be together all the time. After a while, they shared the security footage with their followers, causing thousands of heart-wrenching reactions from all over the United States.
What they didn't know at the time of releasing the video was that a lot of people would be interested in adopting these two girls! The only condition, though, was to adopt them together, as they didn't want Brenda and Linda to ever part ways again.
After a careful screening process and just the day after releasing the video, Kathy Walker and her husband adopted these Pittie girls and took them to a furever home!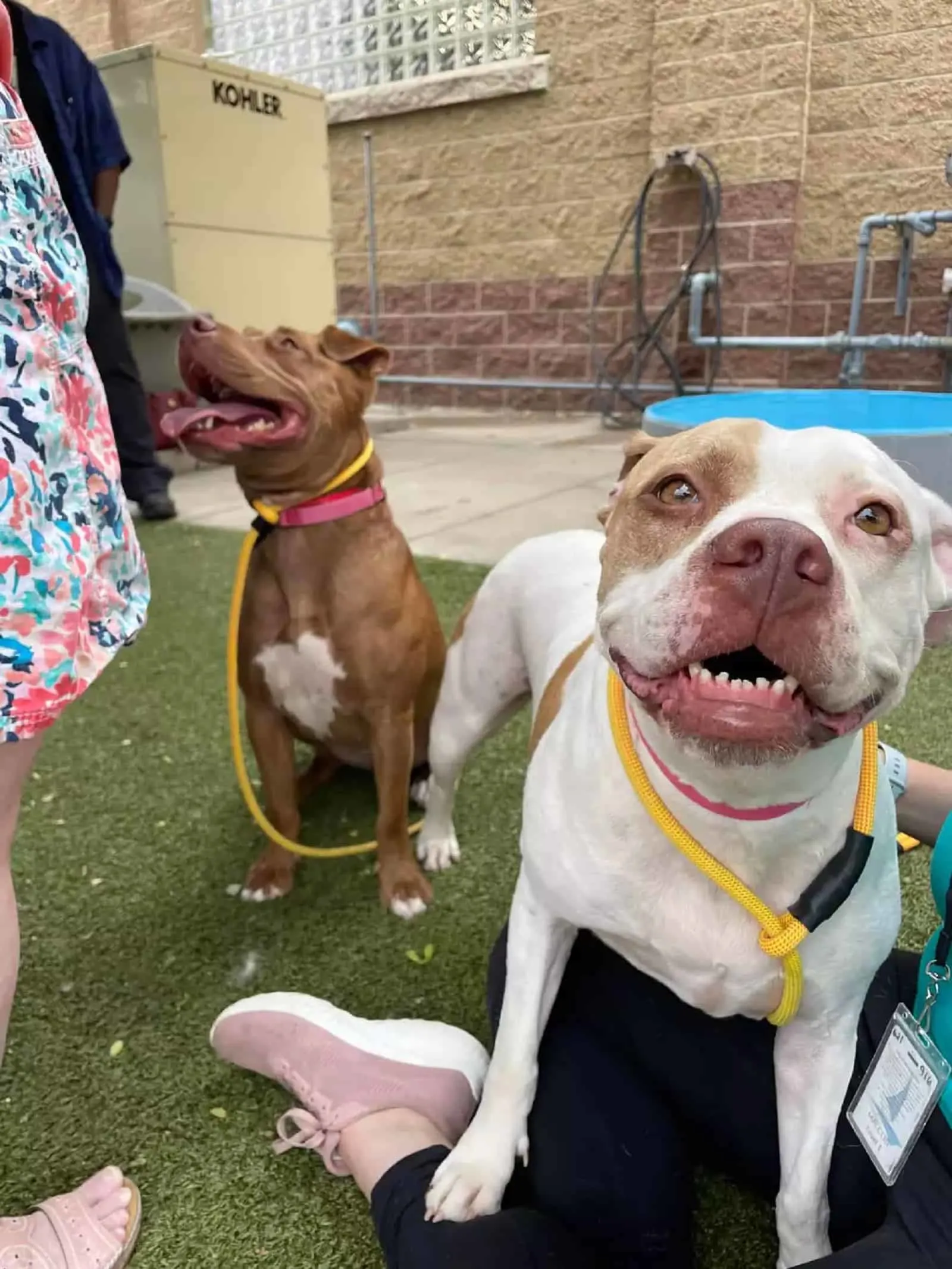 Luckily, A New Home Was Just Behind The Corner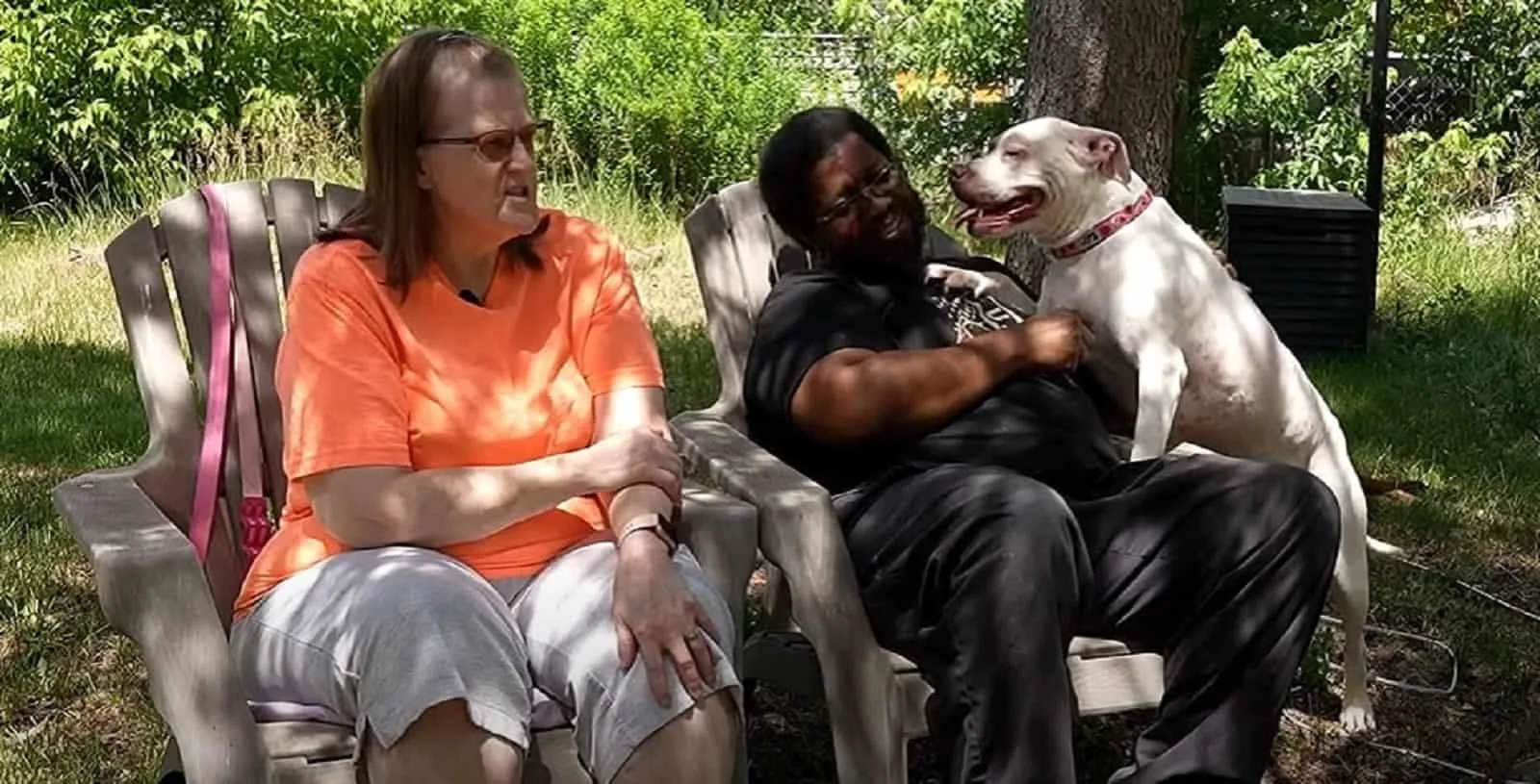 The couple from Minneapolis had recently lost their loving dog, Sampson. They didn't think about adopting another dog for a while, but then they saw the video of Brenda and Linda and decided to pay them a visit in the shelter.
After only thirty minutes with these two lovely Pitties, they decided to fill out the application and provide them with a loving home!
"The day before, I didn't want any other dog. We had lost our dog after thirteen and a half years… The fact that she had to take care of her buddy, I was just thinking to myself, and this is gonna sound corny, I really thought my Sampson has something to do with this."
Brenda and Linda are now enjoying every moment around their new pawrents, happy to be around each other. After all this time, they finally got what they always needed – a happy place where they can truly be themselves!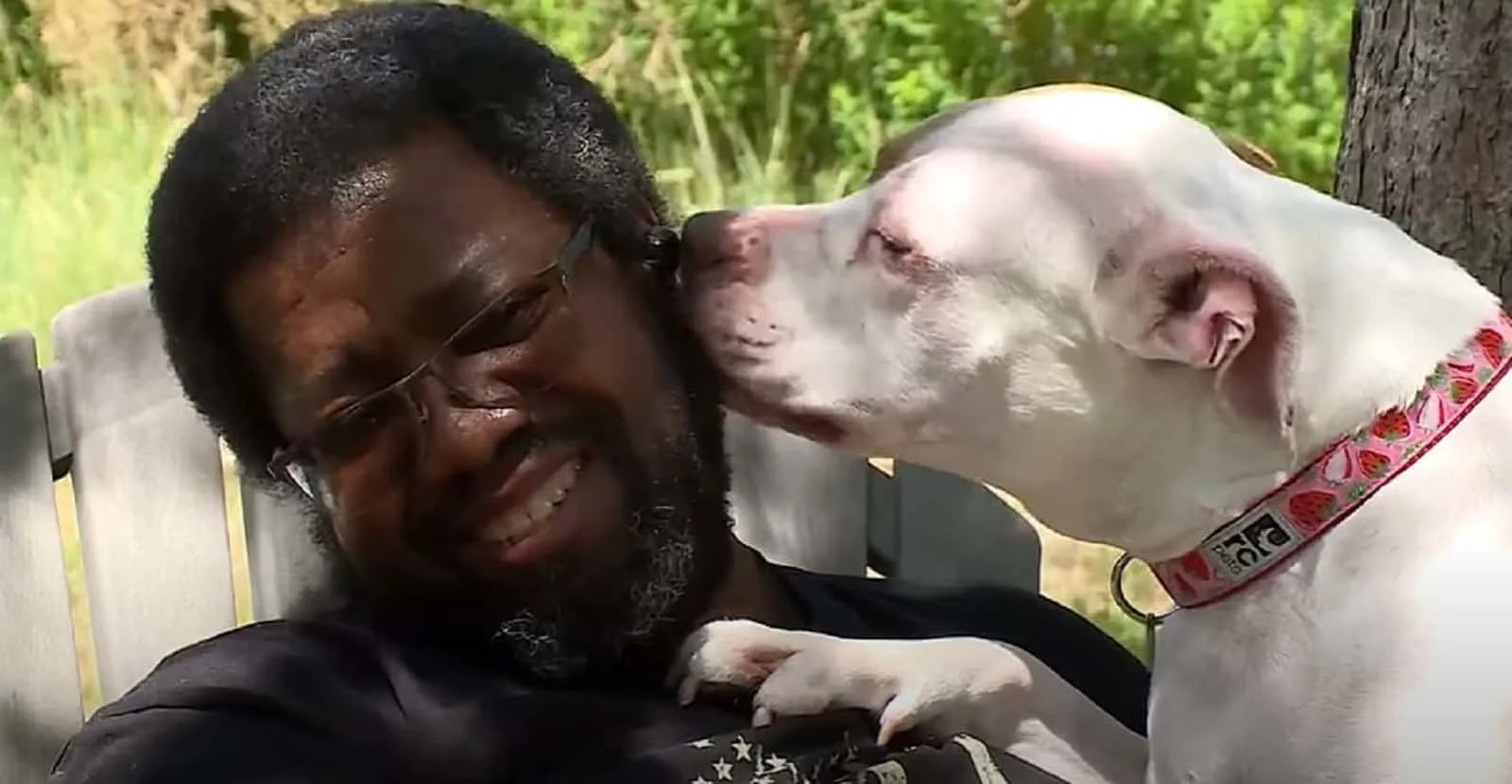 When asked if she was afraid that Brenda jumping fences would become a thing, Kathy responded:
"I don't think she's gonna be one of those escape artists because as long as she sees Linda, she's all good!"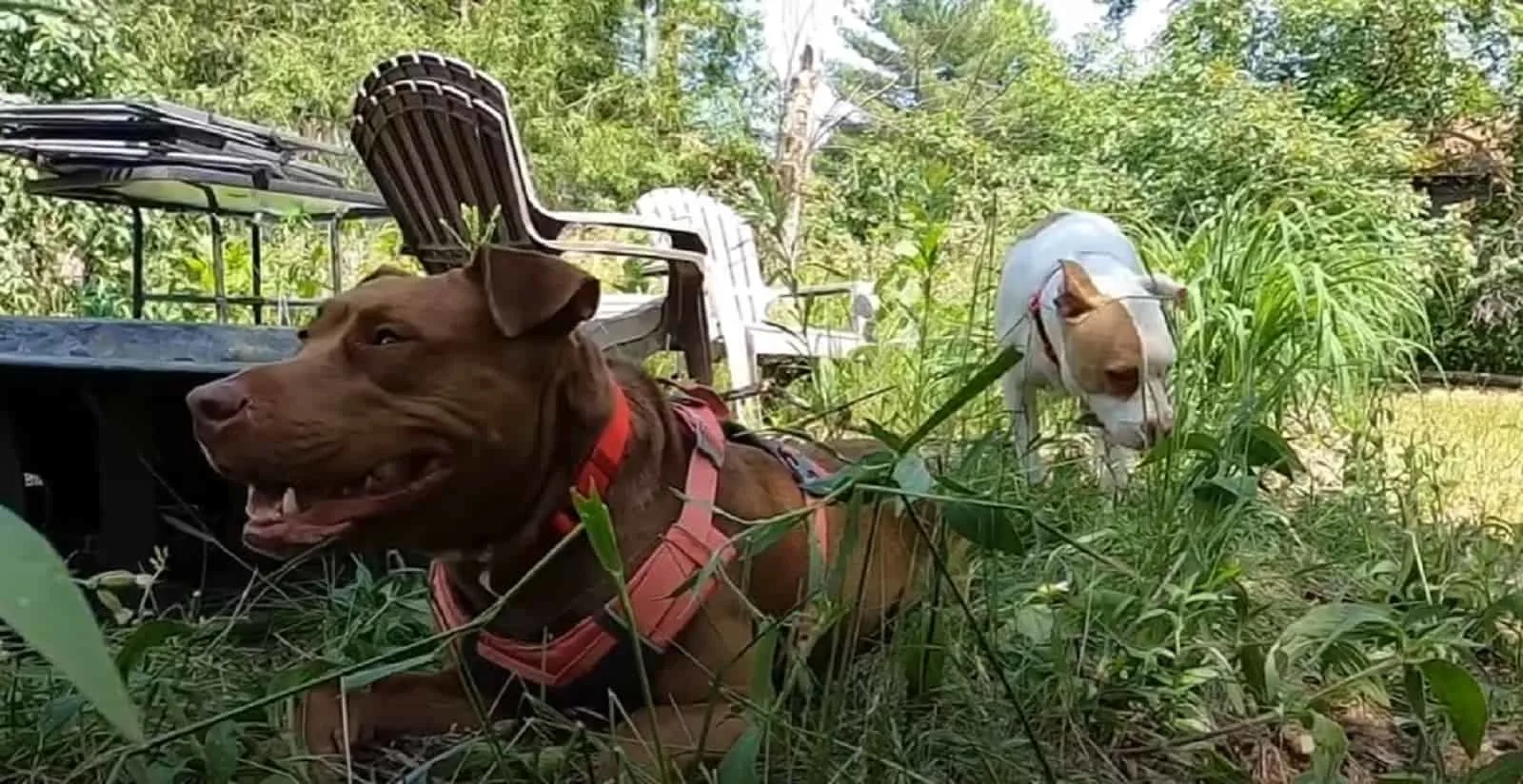 We wish them a wonderful life together and lots of great memories along the way!