Late last week, the unthinkable happened to one pet owner in Charlotte, North Carolina. Someone stole her vehicle — along with her beloved dog, Ruby.
Officials from the Charlotte-Mecklenburg Police Department were alerted to theft, but several worrying days passed before good news finally broke.
"Detectives working this case were able to locate the dog," a police spokesperson told The Dodo.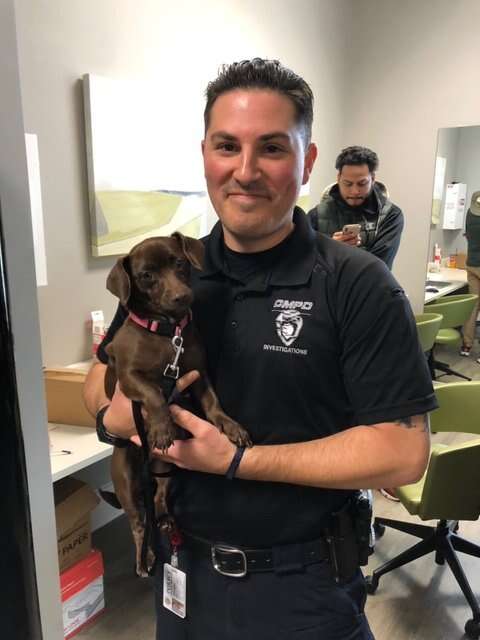 With that, detectives headed to Ruby's owner's house to surprise her with her little dog in tow.
What happened next was a scene of joy and love in its purest form.
Here's that touching reunion on video:
Ruby was now back home where she belongs.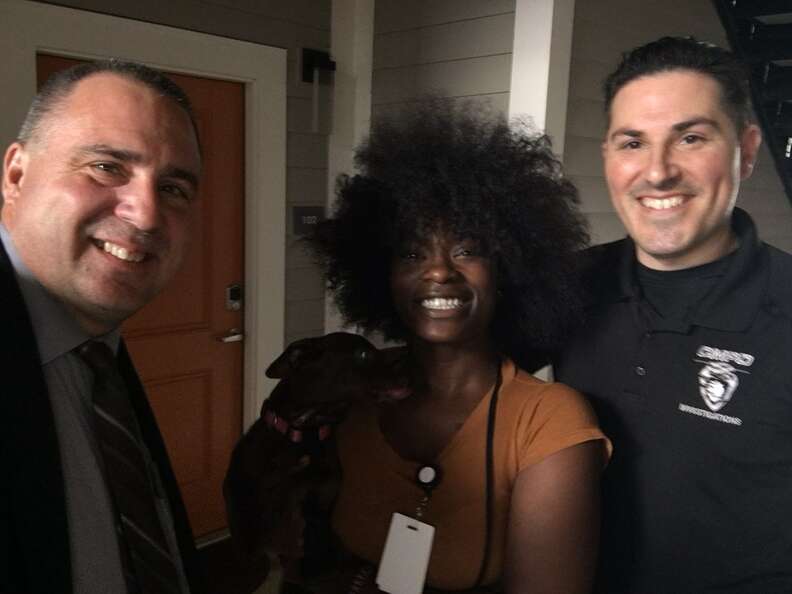 Though this happy outcome mattered most to Ruby's owner, their excitement at being together again has struck a chord among strangers online, where the video has since gone viral — proving that a person's love for their pup can truly be contagious.
And it's all thanks to the fact that Ruby's rescuers knew just how important it was to find her:
"Anytime that we as a department can assist the community in any type of reunion [it] shows the continued hard work that our officers are doing every day," the police department said.