The little family is so grateful ❤️
It was a typical day at House with a Heart Senior Pet Sanctuary when Sher Polvinale, the founder and director, received a call that changed everything.
"People often contact us at House with a Heart to give up their pets," Polvinale told The Dodo. "Since we have limited space, we may not be able to take the pet, so we work hard to help them by networking with our rescue partners. When I was contacted about Bella, Hudson and Ciroc, my first thought was to get all of their information in order to network for them. The caller explained that her brother, their owner, had recently passed away and that she brought the pups to her house."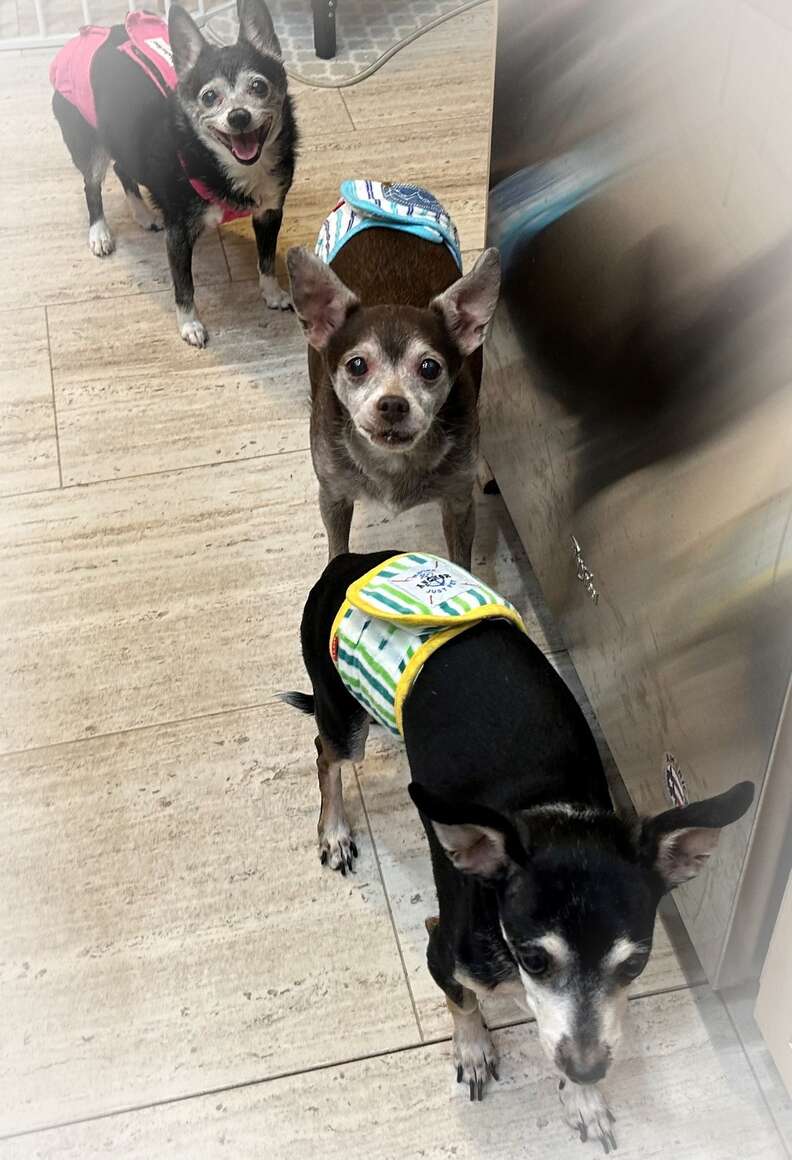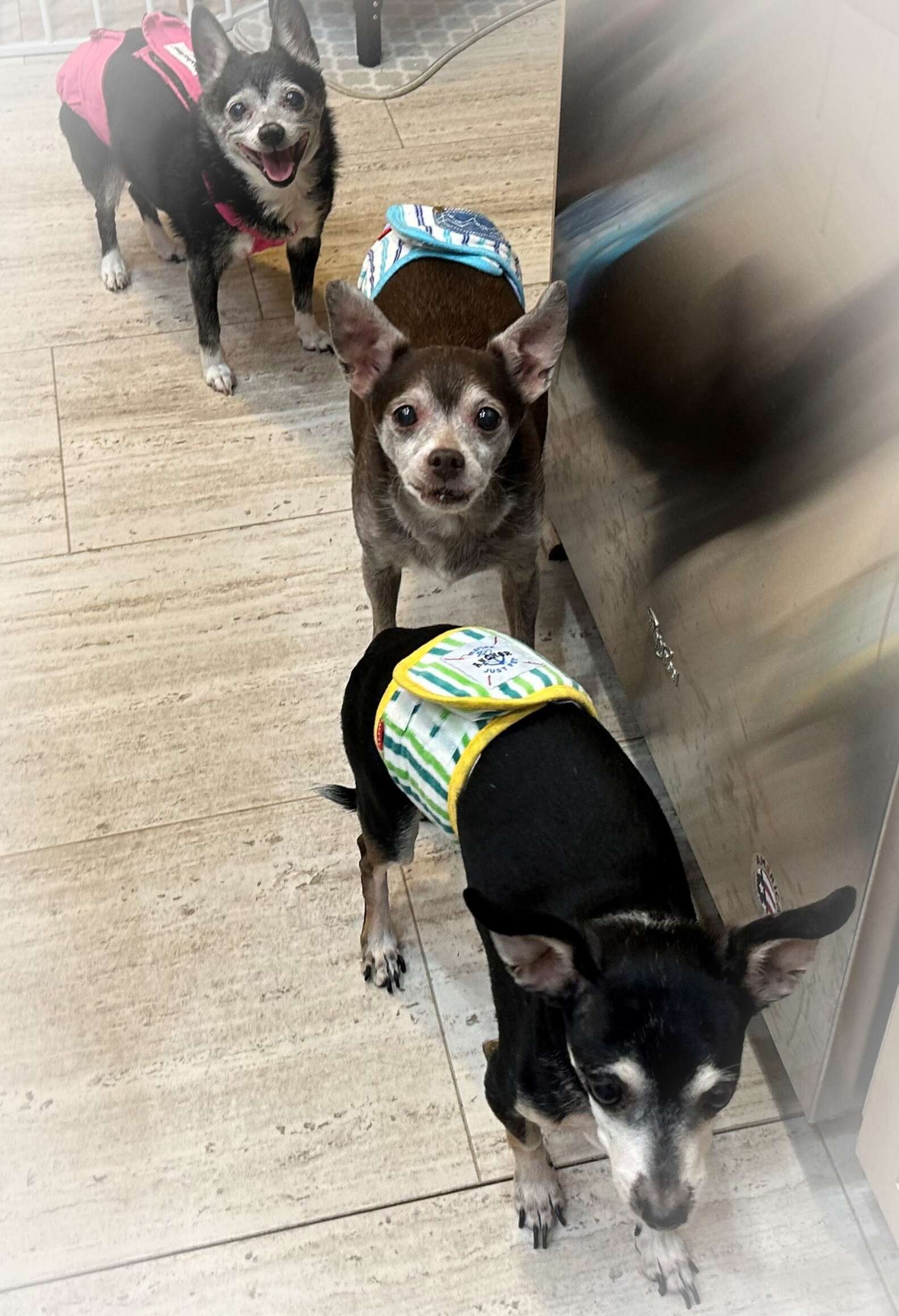 Bella, the 15-year-old mother, and Hudson and Ciroc, her 13-year-old sons, weren't getting along with the woman's other dogs. She was also in the process of moving and dealing with her husband's health challenges and just couldn't devote time to the Chihuahua trio. Polvinale could tell the woman was desperate and was planning on helping her find somewhere for the dogs to go — until the woman revealed what her next step was.
As soon as she heard that, Polvinale begged the woman to cancel the appointment and told her to drive the dogs to House with a Heart immediately. Even though she lived over an hour away, she agreed, and before long, Bella, Hudson and Ciroc were safely in the sanctuary's care.
The woman was thrilled when she saw the sanctuary and seemed happy knowing that people who were equipped to care for the senior trio would be watching over them. All three dogs were a little nervous when they first arrived, but by the next morning, they already seemed to be settling in.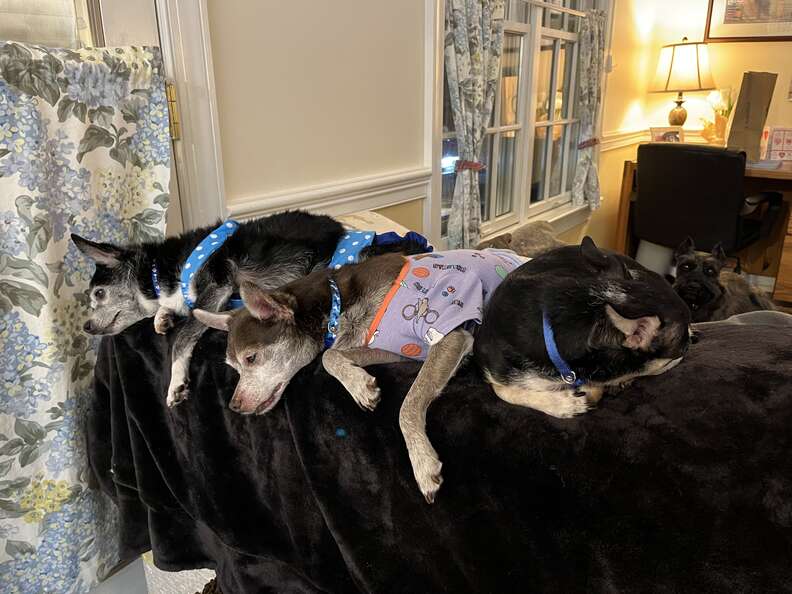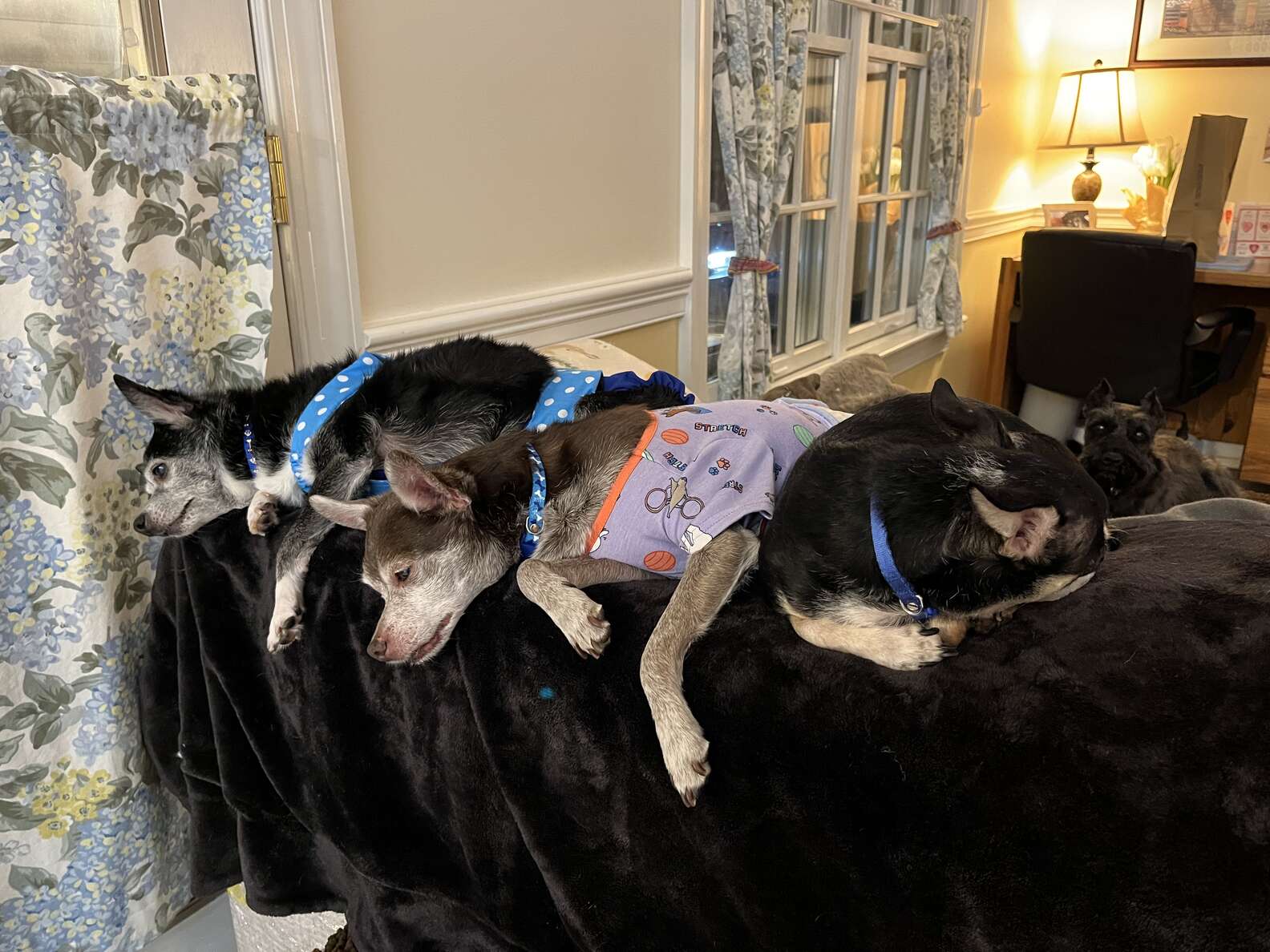 "They are all super sweet, [but] they all need a lot of medical attention," Polvinale said. "Bella has a serious enlarged heart and terrible dental disease. Hudson also has a bad heart condition and gallstones as well as dental disease. Ciroc is lucky to have just dental disease, and he has an ear infection."
"We do not regret for one second accepting them into the sanctuary," Polvinale said. "Our motto at House with a Heart is, 'Love lives here,' and we intend to love Bella, Hudson and Ciroc for as long as possible."
PLEASE SHARE THIS STORIE WITH YOUR FAMILY AND FRIENDS!!!