Country singer Alison Lewis dotes on her dog Millie – the 6-year-old dog sometimes even joins her mom onstage for performances. Naturally, Lewis was horrified last weekend when a Detroit police officer pulled out a gun and shot Millie, allegedly for "galloping" towards the officers.
Lewis, who lives in the Detroit area, was at a field with some friends on Sunday, letting Millie and a few other dogs play off-leash, the Detroit Free Press reports. When the police drove up, Millie ran towards the officers.
As Lewis tried to assure the police that Millie was harmless, an officer drew his gun and shot the dog in the face – the bullet tore through her lip and lodged in her jaw.
"He went for his gun. It was about as long as I had to say, 'What are you doing? Please don't do that. She's not going to hurt you,'" Lewis said in an interview. Wounded and scared, Millie took off running. Lewis had to chase her down and bring her to an animal hospital for emergency surgery.
Millie is stable now, but her injuries will require lots more attention – and the terror she felt won't soon go away. The sad truth is, Millie may have been shot because of the way she looks – the police report calls her a pit bull, even though Lewis described Millie as a cattle-dog mix.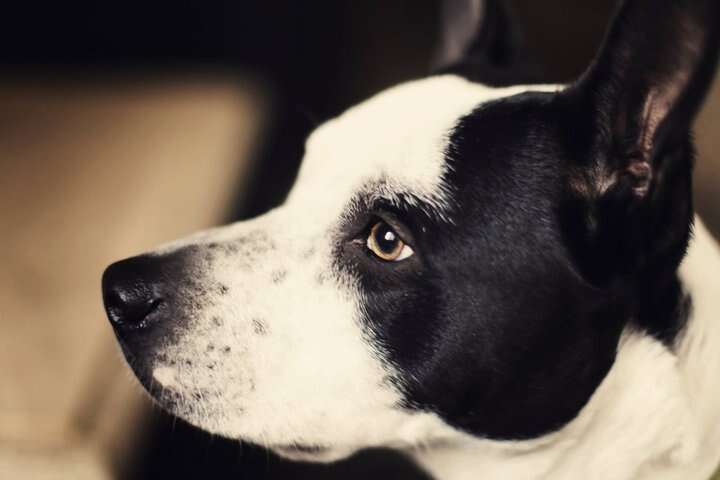 Now Lewis is angry and looking for justice. A petition has been started, and Lewis has hired a lawyer and plans to take action against the police department. Some of her friends started a fundraising page to help cover the cost of Millie's medical care.
Millie will need lots of care and attention to help her recover – but her story represents a much bigger problem of police shooting innocent pets.
"I am beyond upset, as I am sure you are if you have heard the scenario," Lewis posted on her Facebook page. "What happened was wrong and terrifying."