School was a little different this year for nursing student Amee Nepomuceno. Not only were her studies impacted by the pandemic, it caused her to feel added stress as well.
But fortunately, she had an adorable friend to help see her through to graduation.
And she found the perfect way to thank him.
Throughout Nepomuceno's college career, her dog, Spex, was by her side — offering both moral support and a helping paw.
So, when it came time to celebrate her graduation with a photo shoot, it only made sense to invite Spex to join her.
"With nursing school during COVID, I had to get creative with practicing my skills, so I would sometimes do assessments on Spex," Nepomuceno told The Dodo. "And, of course, when I would feel stressed out, just having him around made me more motivated."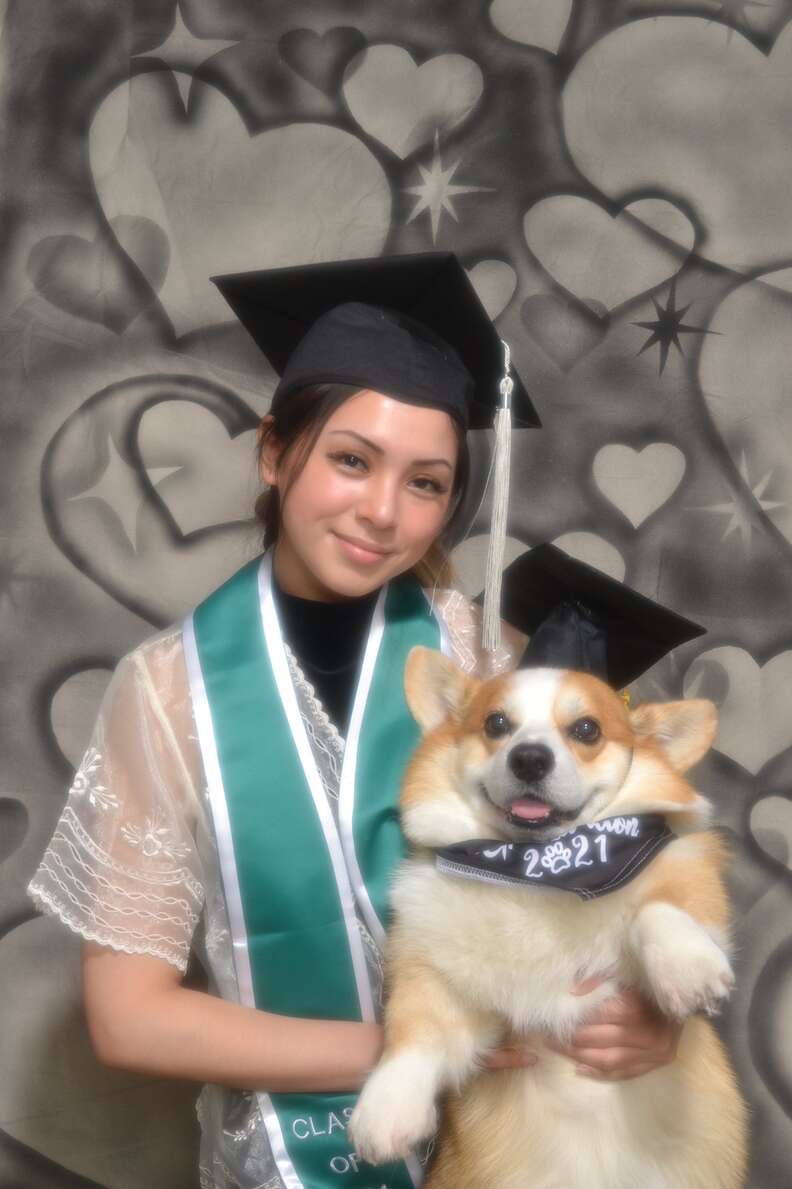 No graduation photo shoot would be complete without the proper attire.
With a tiny hat and makeshift gown, Nepomuceno made sure that Spex looked the part.
"He's such a big baby," Nepomuceno said. "He's my everything."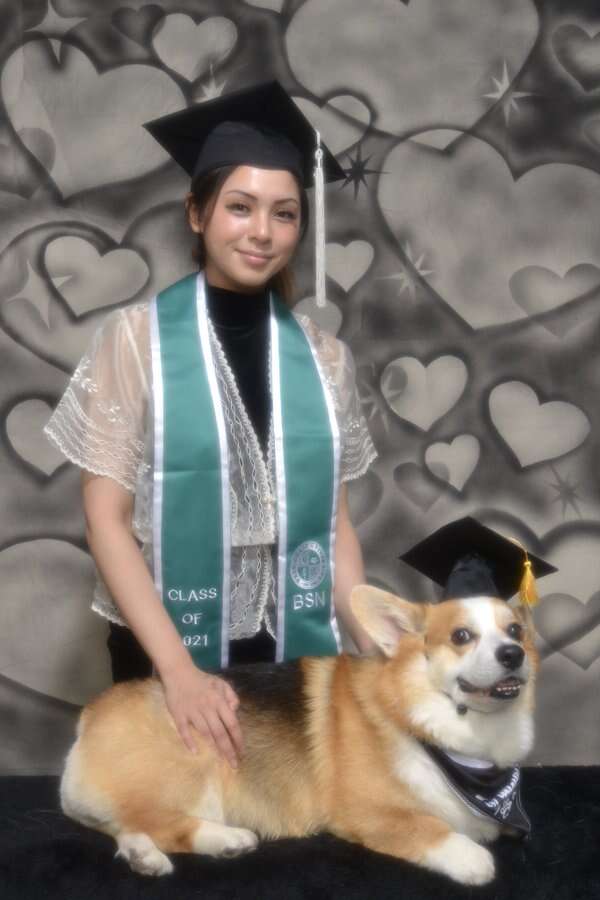 Technically, the photo shoot was to commemorate Nepomuceno's big accomplishment, but given the corgi's contribution to that cause, his being a part of it was only fitting.
"I love every photo," Nepomuceno said.