Last week, someone dumped a 13-year-old dachshund mix named Reese on someone's property in Fayetteville, Georgia. They also left a handwritten note.
"I hope whoever gets this [will] please take care of my dog," the note said. "I love her so much, but I don't have time for her … I wish I didn't have to do this, but I have four kids and no time for her."
Fortunately, the lady who lived on the property found Reese and took the little dog home into her home.
While this lady couldn't keep Reese herself, she wrote a post about the dog in a private Facebook group, and someone tagged Royal Animal Refuge, a local rescue group and shelter.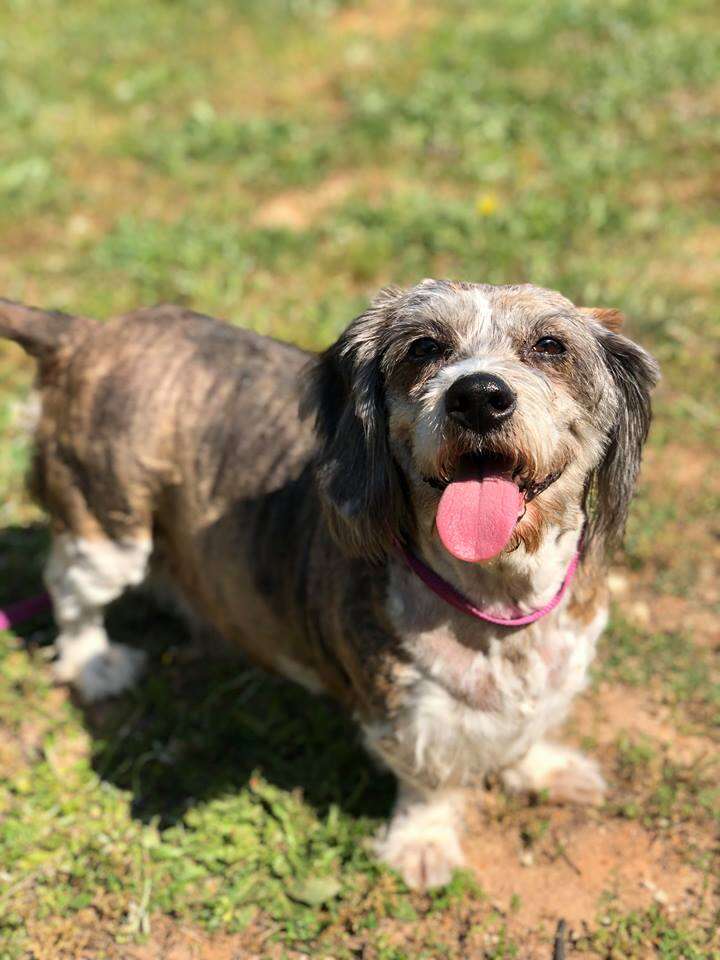 "When we heard about it, obviously we were upset," Mariel Weigand, shelter director for Royal Animal Refuge, told The Dodo. "But at the same time, we thought, 'Maybe they just didn't know what to do or who to turn to.'"
"One of our animal control facilities does not take surrenders, so it makes it very hard when you can't find a rescue, and you don't have anywhere to go," Weigand added.
Weigand asked one of Royal Animal Refuge's veteran foster carers, Robyn Klein, if she'd take care of Reese until they found her a home. But when Klein's mother, Suzy Reeves, laid eyes on Reese, she knew there was something special about the little dog.
"[Klein's] mom is an older lady … and she just recently lost her baby [dog] a few months ago, so she stepped up to foster," Weigand said. "Robyn said her mom is so in love with Reese already."
Initially, Reeves was only going to foster Reese, but she ended up adopting her instead — it was official as of yesterday.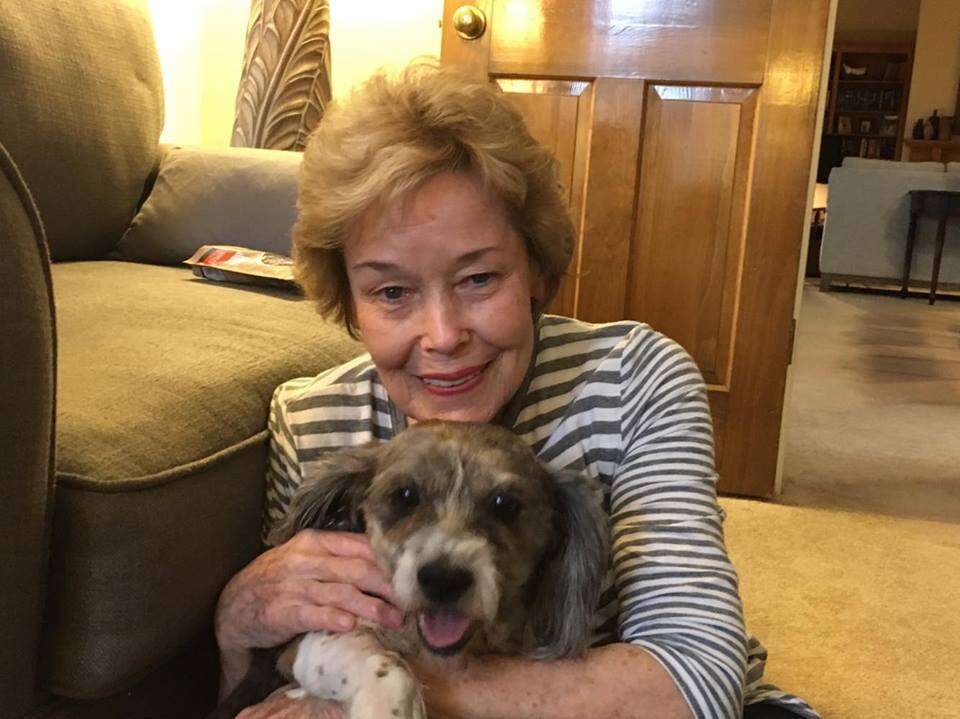 "She's very happy to give her a home," Weigand said. "She told me she's going to be loved, and it's a happy ending for Reese."
To help more dogs like Reese find their happy endings, you can make a donation to Royal Animal Refuge.
Looking to adopt your own doggy? Then meet Dodo Adoptbot, an interactive guide for new pet parents. Get started on Facebook Messenger or text HOME to 38349.